News
12.08.2021
Football People fight discrimination
This years #FootballPeople weeks are a call to action. Join the largest campaign to fight discrimination in European football, with fans, minority groups, clubs and leagues.
Whatever your role in football - a supporter, a community group, a club, an FA, or League - this is the time to stand together against racism, sexism, homophobia, and make a stand for inclusion, diversity and change.
All you have to do is think of an event to take place between 7 and 21 October 2021 and apply to the Football People Fund for a grant.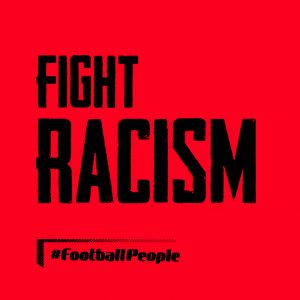 You will be joining over 100,000 people in over 40 countries in a message against racism and for diversity and inclusion. It is the largest social change campaign in football.
In recent years activities have taken place across the globe in almost every European country and in Argentina, Brazil, Cameroon, Mexico, Vietnam, Thailand, the United States and South Africa; supported by some of the biggest stars in football: Pauk Pogba, Yaya Touré, Iker Casillas, Didier Drogba, Thomas Hitzlsperger, Casey Stoney, Anita Asante, Marco Verratti, Giorgio Chiellini and Edinson Cavani.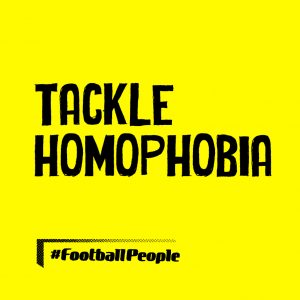 What can you do with €500?
The #FootballPeople Fund will offer grants of up to €500 are now available for organisations big and small to hold activities during the period.
You can choose the focus, and decide what you want to do. Here are some ideas:
Organise a socially distanced football tournament
Host a discussion or networking event
Organise an e-sports tournament
Produce materials for your school
Develop your own campaign with messages online and in-person
Celebrate minority players at your club
Give football taster sessions to people who do not play football
You can apply by filling out this form: https://fare.force.com/SmallGrantApplication_4748925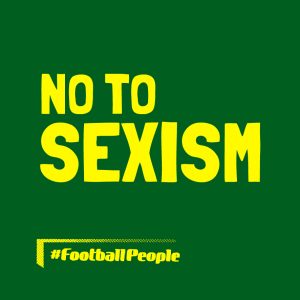 Make it big
Our focus is to fight discrimination and celebrate our diversity. You can hold an activity that is related to Black Lives Matter, or #METOO to fight sexism, or a stand against Homophobia in football or to promote the inclusion of refugees. It might be about other ethnic minorities such as the Roma and issues affecting communities that are not well known. Work out the change you want to see and how you want to contribute to it.
The #FootballPeople weeks will take place between 7 and 21 October 2021.
The deadline to apply for grants is Sunday 5 September