How to promote your activities
The list below details essentials steps to run a successful event promotion.
Where to start?
Your work should start weeks if not months ahead of the event:
Think about where you will promote your event – which channels? social media? print? – and draft a timeline.
Create a strong online presence. Your event should be visible on your website's homepage, social media and all other channels you use.
Research which types of press, websites or social media influencers can help you promote your event and cover it – take a look at the kind of stories they have published/shared in the last few months. Your media list can be organised by: name of publication, type of publication, contact person and contact information.
Look at events taking place in the lead-up to yours and where you could promote it.
Get in touch with the media
Once your media list is done, you can start contacting them about your activity – start your event PR outreach early.
Send them a press release. Here's 8 tips for writing a great press release and a template.
You can also send a news story ready to be published. Personal stories, interviews, expert roundup, new research or data features are a few examples. If you're not confident in your writing skills, consider outsourcing the job to a freelance writer.
Invite them to attend your event and cover it.
Send out a newsletter to your contacts, including the media. There are several free platforms online that you can use.
A day before your event send a news story out as a last reminder. You should also publish a post-event story on your website with quotes, good pictures and maybe videos.
Keep track of and save what is written about your event. It is also important that you track and record press requests and unsuccessful contacts for the future.
Make the most of your online presence
Create momentum around your event through social media. Think about the diversity of social media available:

Choose an event hashtag. If your activity is being held as part of a larger campaign, such as the Fare #FootballPeople weeks, Football v Homophobia month action or #GlobalGrants use the respective hashtags as well.
Produce visual PR assets around it to e.g. ask speakers and performers for promotional pictures or videos to share; create an infographic; create cards with quotes or relevant data; behind the scenes posts; etc.
Tag people/organisations to your posts, this will increase their likelihood to share it.
Consider payed adverts.
Offer live tweeting or live stream your event.
What else?
Partner outreach: make sure your partners include information about the event on their websites and share it on social media and their newsletters regularly. Email likeminded organisations about the event, ask them to share it, retweet/repost information about it.
Send email invitations to your event. Create a contact lists of individuals and organisations that should attend your event. Make sure the email has a personal touch.
Reach out to your existing attendees and incentivise them to promote your event among those they know.
Consider hiring a photographer for your event – make sure you always mention his/her work's copyrights. Or, use your talent:

Whether it is video, photo or audio it is important that you record your event always in high quality and make them interesting for others. The resolution for pictures should always be over 800 KB.
Take dynamic photos. Improve your skills on photographing people. Close-ups and focused pictures can highlight interesting details.
To minimize blurring keep the camera still a few seconds before and after taking the picture.
Tips for shooting videos with your phone:

Don't shoot into the light!
Shoot landscape, not portrait.
Get up close.
Think about the audio, you might need to plug-in an external microphone.
Keep it steady.
Use the 'Rule of Thirds'.
Shoot your event's branding and partners branding.
People conversing and enjoying themselves at the event, make sure it is a cross-section of ages, genders, ethnicities and backgrounds.
Some footage of the event in process.
The outside of the venue where the event is being held.
Film interesting angles and views and a mix of wide, medium and close-ups.
Interview footage with participants/attendees.
180 pans of the stage, round to the crowd.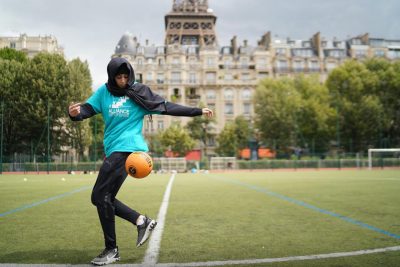 How can we help you?
Send us an email and tell us what you are planning. We will help you promote it through our social media and website. When doing so, include:

The name of your organisation or who is organising the activity, short description of the activity and highlights, title of the activity, target group, date, place (city and country). Price? Where to reserve tickets?
A link to your website/Facebook/Twitter/other
Add the artwork of your event or relevant pictures
When hosting a Fare funded event
Acknowledge receiving a Fare grant on social media and on your website.
Use the hashtag of the Fare campaign under which your event is being organised in all your posts.
On Twitter mention @farenet and farenet on Instagram.
On Facebook create an event to raise awareness of it and post pictures and links on our page here. Tag us here too.
We can also add your videos to our Youtube channel, here.