News
31.05.2023
Equality & Inclusion in Football Conference 2023
Equality & Inclusion in Football Conference 2023
Lisbon, 15 and 16 June
The Equality and Inclusion in Football Conference 2023 organised by the Fare network will bring together leading expert speakers, NGOs, intergovernmental organisations, and football bodies to take stock of the anti-discrimination and equality picture in football and set agendas for future action.
The conference will cover challenges and good practice in areas such as dealing with discrimination in football; online hate speech; how to ensure diverse leadership; developing an intersex and trans inclusion policy; tackling antisemitism; and refugee integration through football.
Speakers will include representatives from the United Nations Refugee Agency, European Commission, FIFA, UEFA, football associations, professional clubs, Major League Soccer, and many more.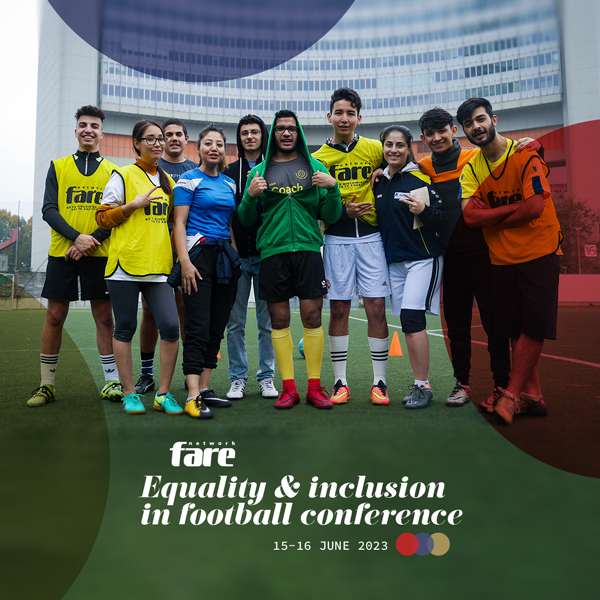 The conference will be of interest to NGOs active in the field, policymakers, football organisations, national and local governments, and supporter organisations.
To register and apply please follow the links in the Fare portal here.

Fare is offering a limited number of bursaries for delegates to attend, please indicate if you require this within the registration process.
There will be a nominal cost for attending the event for some organisations.